MOTIVATIONAL SPEAKER FOR STUDENTS.
YOUTH SPEAKER FOR STUDENT LEADERSHIP CONFERENCES AND SCHOOL ASSEMBLIES.
LEADERSHIP, MENTAL HEALTH, ANTI-BULLYING, SUBSTANCE ABUSE, CHARACTER EDUCATION, ETC.


ABOUT
YOUTH MOTIVATIONAL SPEAKER, BRANDON LEE WHITE SHARES HIS STRUGGLES FROM BEING BORN UNABLE TO SPEAK TO LIVING WITH MENTAL ILLNESS. LEADERS HELPED HIM TO TAKE OWNERSHIP AND BECOME AN AUTHOR, NATIONAL SPEAKER, WHEEL OF FORTUNE WINNER, AND BLESSED HUSBAND AND FATHER…
RANDOM FACTS: LOVES KOMBUCHA, CHESS, HUNTING, AND DANCING
ENNEAGRAM TYPE: 3W4
OWN IT:
THE 3-STEP PROCESS
Most over Now
Choosing what you want the most over what you want now.
Love the Tough
Learning to embrace challenge and develop grit.
Moments that Matter
Living heartfelt meaningful moments through servant leadership.
REVIEWS
"You're by FAR the best inspirational speaker I've seen in my 9 YEARS of teaching!"
(HS Teacher - Hawaii)
You were an amazing speaker! I am speaking for all the delegates when I say that no one could have been better and that you inspired all of us.
Macey (Idaho 4-H)
"Wow! What an amazing speaker we found in Brandon Lee White. He received a standing ovation!
Dana (LA STUCO)
"Brandon received rave reviews from students and advisers alike. Everyone agreed it was our best conference ever."
Sandy (TN FCCLA)
I am absolutely confident in his ability to deliver a quality product in a professional manner. Your students will love him!
Mike (PA FFA)
Youth motivational speaker, Brandon Lee White, has empowered teens to take ownership in leadership and life for over a decade. Brandon speaks to CTSO's, conferences, and schools providing keynotes, workshops, and training.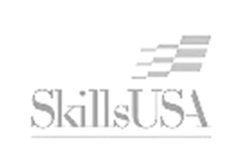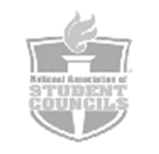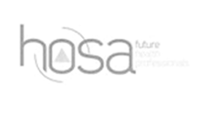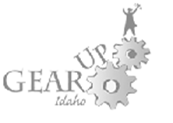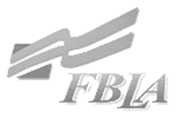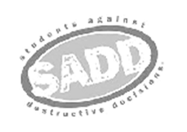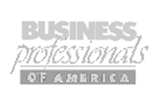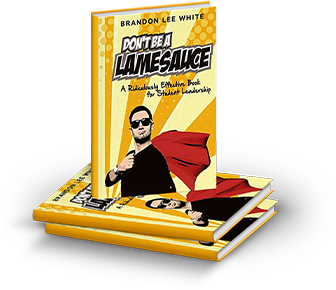 PREVIEW BRANDON'S LEADERSHIP BOOK: "DON'T BE A LAMESAUCE!"