YOUTH CONFERENCE SPEAKER AVAILABLE

Brandon Lee White, speaks on taking ownership regarding leadership, character, and mental health. He, also, customizes  presentations to match conference needs. In addition, as a youth conference speaker, Brandon offers a series of interactive workshops that engage youth audiences and implement key skills.



1. KEYNOTES
Ownership starts with having a clear vision of who you are, what you want, and how hard you're willing to work. Brandon shares his struggles including mental health and bullying, and then points to the leaders and decisions that turned it all around. Expect lots of funny crowd interaction, thought-provoking examples, moving stories, and a powerful spoken word presentation. Students leave with a new sense of ownership in life and leadership and the motivation to make it happen. (This speech can include topics of leadership, character education, goal-setting, and mental health.)
Brandon can customize a presentation to match the them of your
conference/organization.


A. LET IT MOVE
(THE DANCE WORKSHOP)
Participants learn leadership through ballroom dance. Positive communication, risk-taking,
teamwork, goal-setting, and
discipline are all covered in a way that will stick in your memory. It's a fun and educational way to "break the ice" and get youth moving. This workshop can include total crowd participation or select volunteers depending upon request and space availability. (Maximum occupancy contingent upon space and sound equipment)
B. THE "OWN IT"
PERSONALITY TEST
Have you ever wondered why you mesh with certain people and clash with others? In this workshop,
participants complete the "Own It" personality test to help them
increase personal clarity. Exercises and acting out real-life situations will make students laugh and help them make the most of their unique personality while effectively relating and leading others. They also learn to respond to "dark personalities" in a positive way to resolve conflict.


C. LIVE A FUL"FILLED"
LIFE
Participants create moments that matter by filling their "buckets." There are three buckets. The red bucket is for love, which is building and pouring into relationships. The yellow bucket is for joy, which is finding and pouring into your
purpose(s). The blue bucket it for peace, which is learning to be
content. Filling these three buckets teaches students to live a balanced and fulfilled life.
D. YOUR LIFE STORY
Students watch short clips from popular movies and are challenged with detecting the conflict,
motivation, and resolution of each scene. Movie trivia is also included. Students are asked, "If your life is a movie, what conflict is your
character going through, what's their motivation, and how would you like to see them resolve or
overcome? What resources or other characters are you possibly
overlooking? This workshop helps students step outside of themselves and examine their past, present, and future in a fun and enlightening way.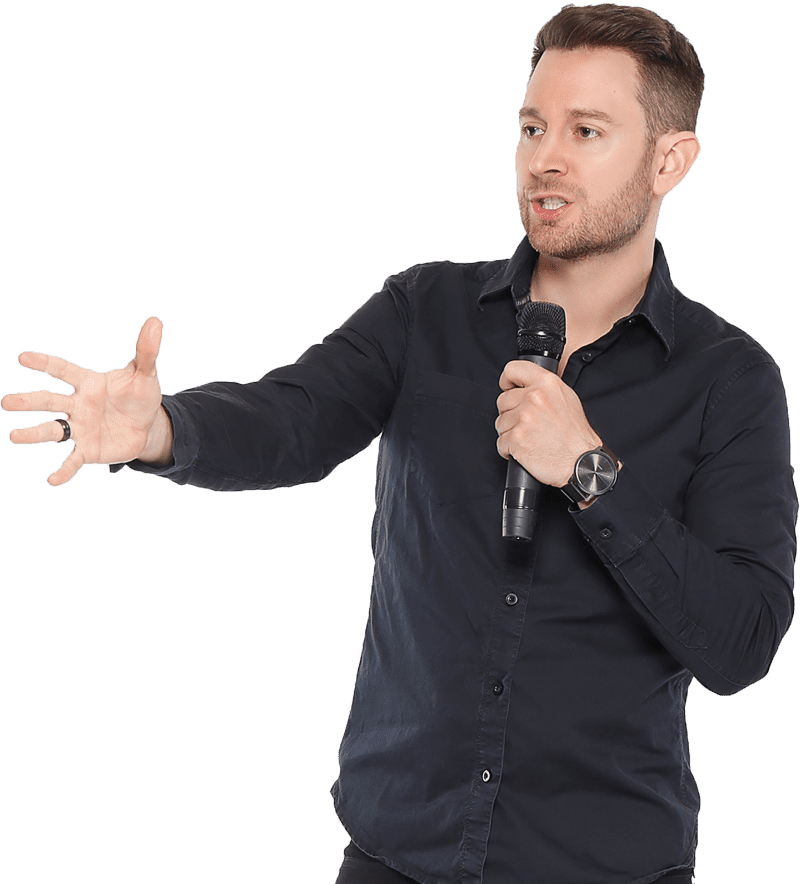 BOOKS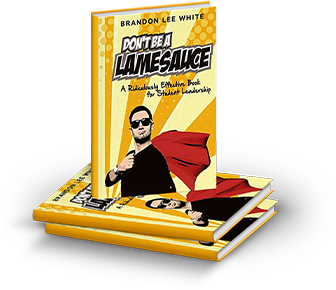 Don't Be A Lamesauce
by Brandon White (Author)
When I asked students to define leadership, most couldn't do it. They said something about "getting people to do things" or "showing people the way" -and I knew
young citizens were in danger of becoming "lamesauces!"This book is a heroic attempt to defeat the myths and misconceptions about student leadership while equipping youth with the power to become "Super Leaders"–without the embarrassing blue tights.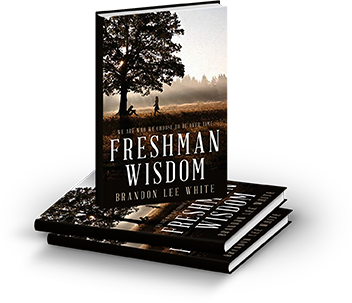 Freshman Wisdom
by Brandon White (Author)
Stuck with an out-of-touch father and a mentally troubled mother, Lawson at least has his popularity– that is until his father's promotion forces them to move from their small-town home to the big city. Lawson loses his friends, girlfriend, and perfectly planned upcoming high school career. Finding friends has never been hard for him and neither is dumping the ones who don't make him more popular. Unfortunately, he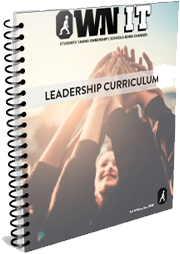 Leadership Curriculum
Designed to be used with
"Don't Be A Lamesauce."
This curriculum is a fantastic resources
for teen aspiring to be better leaders. Participants complete personality assessment, team-building activities, leadership exercises, and feedback
systems. It's all designed to have fun
and help you "Own It!"
Sign Up for Free Preview of
"Don't Be A Lamesauce"