SPEAKING

MIDDLE/HIGH SCHOOL
Student Leadership Speaker
TIPS:
HAVE BRANDON SPEND MULTIPLE DAYS SPEAKING TO MULTIPLE SCHOOLS TO SAVE BIG!
ON A BUDGET? PURCHASE A RECORDING OF A PRESENTATION!
1. MS/HS SPEECHES
A. OWN IT!
Ownership starts with having a clear vision of who you are, what you want, and how hard you're willing to work. Brandon shares his struggles including mental health and bullying, and then points to the leaders and decisions that turned it all around. Expect lots of funny crowd interaction, thought-provoking examples, moving stories, and a powerful spoken word presentation. Students leave with a new sense of ownership in life and leadership and the motivation to make it happen. (This speech can include topics of leadership, character education, goal-setting, and mental health.)
B. KNOW YOUR LINE
Substance abuse can destroy potential. Goals, dreams, and lives can be ruined through addiction, accidents, and destructive choices. Brandon presents this topic with a balance of fun and seriousness while helping them know their line in which they won't cross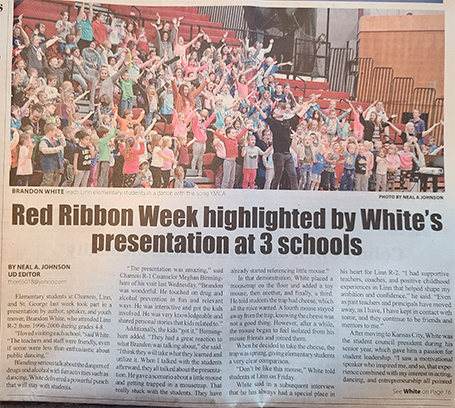 C. ANTI-BULLYING
It's hard to bullying someone the closer you get to them. Brandon brings students together with fun exercises, thoughtful demonstrations of empathy, and sharing of affirmations. This is a powerful and moving presentations that help heal and build a more unified school culture.
2. STUDENT LEADER TRAINING
(1-3 hours)
In this training, student leaders are introduced to the "Own It Curriculum" and receive a copy of "Don't Be A Lamesauce". Participants work on assessing their strengths, opportunities, and challenges. Students also define goals and roles and participate in energizing activities to strengthen leadership skills. Students leave with a plan of action to "Own It!" in their school! -Leadership books (physical copy) and workbooks (electronic copy) -Training videos -Promotional merchandise such as t-shirts and posters -Polls and surveys to administer to fellow students to receive feedback.
3. Teacher In-Service
(1-3 hours)
Brandon helps increase morale through team-building activities, personal engagement, and group achievement. Teachers also develop clarity on their personal objectives and purposes. Brandon utilizes lessons from 7 Habits, 5 Love Languages, and other resources. Teachers will be refreshed and refocused to lead youth.
4. Own It Day (4-6 hours)

INCLUDES:
Keynote Assembly Speech
School Activity
Student Leadership (STUCO) Workshop + Curriculum and Books
LOVE THE
TOUGH
TOUGH IS GOOD, NOT FOR WHAT IT IS, BUT FOR WHAT IT MAKES YOU
DOWNLOAD THESE POSTERS FOR YOUR TEACHERS
TO HANG IN THEIR ROOM.
(DIFFERENT POSTERS FOR EACH CLASSROOM.)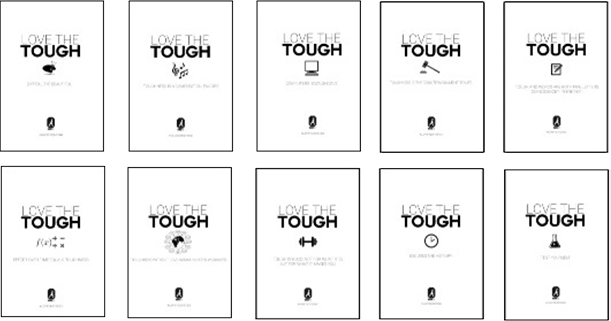 STEP IN STEP OUT
YOUTH BALLROOM
DANCE PROGRAM
(Grades 3-12)
Students learn SWING, MERENGUE, and
TANGO while developing CHARACTER SKILLS!
OPTION 1
Assembly Package
Kick-Off assembly speech
helping students transition to dance.

Group dance lesson (can divide into 2 groups)
OPTION 2
P.E. Package
Choose one grade or multiple grades to participate during PE classes (2-4 days)

Optional Graduation Ceremony

Optional Graduation Certificates
OPTION 3
Weekly Package
(Kansas City Area)
One of multiple grades per week for 4-6 weeks

Optional graduation ceremony and certificates
BOOKS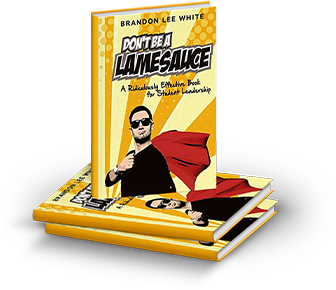 Don't Be A Lamesauce
by Brandon White (Author)
When I asked students to define leadership, most couldn't do it. They said something about "getting people to do things" or "showing people the way" -and I knew
young citizens were in danger of becoming "lamesauces!"This book is a heroic attempt to defeat the myths and misconceptions about student leadership while equipping youth with the power to become "Super Leaders"–without the embarrassing blue tights.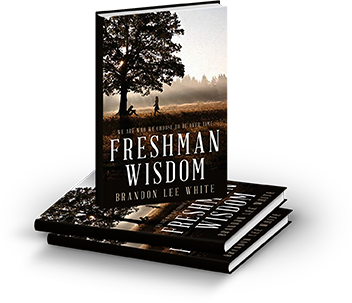 Freshman Wisdom
by Brandon White (Author)
Stuck with an out-of-touch father and a mentally troubled mother, Lawson at least has his popularity– that is until his father's promotion forces them to move from their small-town home to the big city. Lawson loses his friends, girlfriend, and perfectly planned upcoming high school career. Finding friends has never been hard for him and neither is dumping the ones who don't make him more popular. Unfortunately, he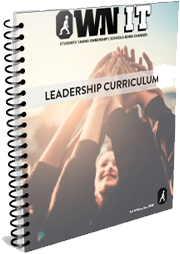 Leadership Curriculum
Designed to be used with
"Don't Be A Lamesauce."
This curriculum is a fantastic resources
for teen aspiring to be better leaders. Participants complete personality assessment, team-building activities, leadership exercises, and feedback
systems. It's all designed to have fun
and help you "Own It!"